Favourite things archive
Reading
Margaret Thatcher biography, volume 3 by Charles Moore
Working by Robert Caro
Destined for War: Can America and China Escape Thucydides's Trap? by Graham Allison
Speak, Memory by Vladimir Nabakov
Airhead by Emily Maitlis
Trinity by Frank Close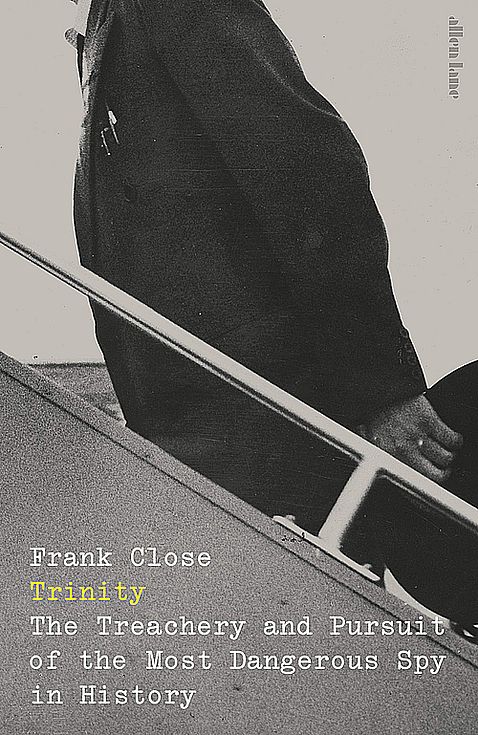 Listening
Favourite recent podcast discoveries:
Brexit: a Love Story? presented by Mark Mardell (BBC), Something Rhymes With Purple featuring Susie Dent and Giles Brandreth (Somethin' Else)
Loved pianist Rachel Cheung's concert at the Princeton Music Festival, especially her performance of Schubert's sonata D.960
Enjoying listening to the back catalogue of Vladimir Horowitz and Artur Rubinstein on Tidal.
Seeing
Gaugin Portraits at the National Gallery, London
Loved Almodovar's latest Pain and Glory
Looking forward to seeing Martin Scorcese's The Irishman – in a cinema.
Looking forward to seeing Ian McKellen's one-man show in London, and to seeing Claire Foy and Matt Smith in the new play Lungs.
Loved the final series of Veep. The first episode of the series is an authentic comedy classic.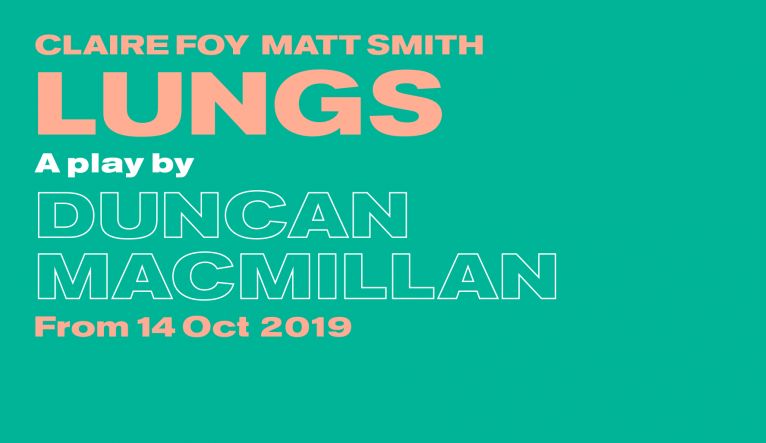 Graham's ten favourite theatre productions of 2019
Death of a Salesman
, Young Vic
The Doctor
, Almeida
Downstate
, NT
Fairview
, Young Vic
Lungs
, Old Vic
McKellen on Stage
, Pinter Theatre
Midsummer Night's Dream
, Bridge Theatre
Rosmersholm
, Duke of York's
Small Island
, NT
A Very Expensive Poison
, Old Vic
Production of the year: Death of a Salesman
Graham's ten favourite movies of 2019
Bait
The Favourite
The Irishman
Joker
Last Black Man in San Francisco
Little Women
Marriage Story
Once upon a time … in Hollywood
Ordinary Love
Pain and Glory
Favourite movie of the year: Little Women
Graham's ten favourite TV programmes of 2019
Brexit: behind closed doors (BBC)
Chernobyl (HBO)
Fleabag (BBC)
Spiral (Canal)
Line of Duty (BBC)
Rise of the Nazis (BBC)
The Thatcher Years (BBC)
The Virtues (Channel 4)
Veep, final series (HBO)
Years and Years (BBC)
Favourite TV programme: Fleabag
Graham's ten favourite exhibitions of 2019
Bridget Riley at the Hayward Gallery, London
Frida Kahlo and Arte Popular at the Museum of Fine Arts, Boston
Gaugin Portraits at the National Gallery, London
Hockney and Van Gogh at the Van Gogh Museum, Amsterdam
John Singer Sargent's charcoal portraits at the Morgan Museum and Library, NYC
Manet – three paintings at the The Frick, NYC
Medicine Galleries, Science Museum, London
All The Rembrandts at the Rijksmuseum, Amsterdam
Stanley Kubrick: The Exhibition at the Design Museum, London
Van Gogh in Britain at Tate Britain, London
Exhibition of the year: Gaugin Portraits
Graham's ten favourite podcasts of 2019
Brexitcast, presented by Katya Adler, Adam Fleming, Laura Kuenssberg, Chris Mason (BBC)
Coffee House Shots, presented by Katy Balls, James Forsyth, Isabel Hardman, Fraser Nelson, Cindy Yu, (Spectator)
The Daily, presented by Michael Barbaro (NYT)
For The Many, presented by Jacqui Smith and Iain Dale (LBC)
Polarised, presented by Matthew Taylor (RSA)
Political thinking, presented by Nick Robinson (BBC)
Something Rhymes With Purple, presented by Susie Dent and Giles Brandryth
The Sun King, presented by David Dimbleby (Audible)
Talking politics, presented by David Runciman (LRB)
Tortoise podcast (Tortoise media)
Podcast of the year: Talking Politics
Graham's ten favourite books of 2019
The Age of Surveillance Capitalism, Shoshana Zuboff
Beyond Brexit, Vernon Bognador
Herself Alone, Vol 3 of Margaret Thatcher biography, Charles Moore
Lanny, Max Porter
Machines Like Me, Ian McEwan
Waters of the World, Sarah Dry
The Testaments, Margaret Atwood
A Thousand Small Sanities, Adam Gopnik
The Uninhabitable Earth, David Wallace-Wells
Working, Robert Caro
Book of the year: The Age of Surveillance Capitalism, Shoshana Zuboff
10 favourite books of 2018
Debussy, Stephen Walsh
Democracy Hacked, Martin Moore
Dramatic Exchanges, Daniel Rosenthal (ed.)
Fire and Fury, Michael Woolf
How Democracies Die, Steven Levitsky and Daniel Ziblatt
Maker of Patterns, Freeman Dyson
Milkman, Anna Burns
On the Future, Martin Rees
Third Thoughts', Steven Weinberg
'Thomas Cromwell: a Life', Diarmaid MacCulloch
Book of the Year: Maker of Patterns, by Freeman Dyson
10 favourite movies of 2018
BlacKkKlansman, dir. Spike Lee
Cold War, dir. Pawel Pawlikowski
First Reformed, dir. Paul Schrader
Phantom Thread, dir. Paul Thomas Anderson
Roma, dir. Alfonso Cuarón
Shoplifters, dir. Hirokazu Kore-eda
A Star is Born, dir. Bradley Cooper
Three Billboards Outside Ebbing, Missouri, dir. Martin McDonagh
Wildlife, dir. Paul Dano
You Were Never Really There, dir. Lynne Ramsay
Movie of the Year: Phantom Thread, directed by Paul Thomas Anderson
10 favourite podcasts of 2018
The Allusionist, Helen Zaltzman
The Daily, Michael Barbaro, New York Times
Coffee House Shots, Fraser Nelson et al, The Spectator
For the Many, Iain Dale and Jacqui Smith, LBC
Fortunately…, Fi Glover and Jane Garvey, BBC
How to Invent a Country, Misha Glenny, BBC
Pod Save America, Jon Lovett, Tommy Vietor and Jon Favreau, Crooked Media
Talking Politics, David Runciman, London Review of Books
Two Shot Podcast, Craig Parkinson
Why is This Happening?, Chris Hayes
Podcast of the Year: For the Many – Iain Dale and Jacqui Smith
10 favourite theatre productions of 2018
Antony and Cleopatra, National Theatre
Company, Marianne Elliott company, London
Everybody's Talking About Jamie, Apollo Theatre, London
The Ferryman, Royal Court production, dir. Sam Mendes
Hamilton, London production
Lehman Trilogy, National Theatre
Macbeth, Globe Theatre
Network, National Theatre
Pinter at the Pinter Theatre, dir. Jamie Lloyd
Summer and Smok', Almeida Theatre
Theatre production of the year: Antony and Cleopatra, National Theatre
10 favourite TV programmes of 2018
A Dangerous Dynasty: House of Assad (BBC)
Cunk on Britain (BBC)
Dynasties (BBC)
Grenfell (BBC)
Informer (BBC)
Killing Eve (BBC)
King Lear (BBC)
The Little Drummer Girl (BBC)
Mum (BBC)
Stephen – The Murder That Changed a Country (BBC)
A Very English Scandal (BBC)
TV series of the year: Informer (BBC)
10 favourite exhibitions of 2018
All Too Human – Bacon, Freud and a century of painting, Tate Britain
Andy Warhol – from A to B and back, Whitney Museum of American Art, NYC
Charles I – King and collector, Royal Academy of Art, London
The Charterhouse of Bruges, Frick, NYC
Edward Burne-Jones, Tate Britain, London
Fashioned From Nature, V&A, London
It's Alive! Frankenstein at 200, Morgan Library and Museum, NYC
Mantegna and Bellini, National Gallery, London
Monet and Architecture, National Gallery, London
Picasso 1932, Tate Modern, London
Exhibition of the year: Charles I – King and collector at the Royal Academy of Art
10 favourite exhibitions of 2017
Ad Reinhardt, Zwirner Gallery, NYC
Age of Terror: Art after 9/11 at IWM London
Cézanne Portraits, National Portrait Gallery, London
Giacometti, Tate Modern, London
Jasper Johns, Royal Academy, London
The Japanese House, Barbican Centre, London
Modigliani, Tate Modern, London
Robots, Science Museum, London
Russia and the Arts – National Portrait Gallery
Leonardo to Matisse, Met, NYC
10 favourite theatre productions of 2017
Beginning, NT
Consent, NT
Girl From the North Country, Old Vic
Hamlet, Almeida
Ink, Almeida
Follies, NT
Mary Stuart, Almeida
Oslo, Lincoln Center and NT
Travesties, Apollo
Who's Afraid of Virginia Woolf?, Harold Pinter Theatre
10 favourite books of 2017
Matthew d'Ancona, Post Truth
Michael Berry, A Half-Century of Physical Asymptotics
Helen Dunmore, Inside the Wave
David Grossman, A Horse Walked Into a Bar
Nicholas Hytner, Balancing Acts
Rob Iliffe, Priest of Nature
Stephen Kotkin, Stalin: Waiting for Hitler
Orhan Pamuk, The Red-Haired Woman
Steve Richards, Rise of the Outsiders
Ali Smith, Winter
10 favourite movies of 2017
The Big Sick
Dunkirk
The Salesman
Graduation
Happy End
Lady Macbeth
La La Land
Manchester by the Sea
The Party
Happy End
10 favourite TV series of 2017
Big Little Lies, HBO
Broken, BBC 1
Fleabag, BBC 3
The Handmaid's Tale, Hulu and Channel 4
Line of Duty, BBC 1
Veep, HBO
Peter Kaye's Car Share, BBC 1
Planet Earth II, BBC 1
Trump: An American Dream, Channel 4
The Vietnam War, PBS (US)
10 favourite podcasts of 2017
Coffee House Shots (Spectator)
In Our Time (BBC)
Media Show (BBC)
On Point (NPR)
Pod Save America
Political Thinking with Nick Robinson (BBC)
Politics Weekly (Guardian)
S-Town
Talking Politics (London Review of Books)
Week in Westminster (BBC)
10 favourite exhibitions of 2016
Abstract Expressionism, Royal Academy
Beyond Caravaggio, National Gallery
Inside: Artists and Writers in Reading Prison, Artangel
Georgian Houghton: Spirit Drawings, Courtauld Gallery
Picasso Portraits, National Portrait Gallery
Picasso Sculputres, MOMA, New York
Robert Rauschenberg, Tate Modern
Russian and the Arts: Age of Tolstoy and Tchaikovsky, National Portrait Gallery
Winifred Knights, Dulwich Picture Gallery
You Say You Want a Revolution, V&A
10 favourite TV series of 2016
The Crown, Netflix
Happy Valley, BBC1
Inside Obama's White House, BBC2
Line of Duty, BBC2
Planet Earth II, BBC1
Sherlock – The Abominable Bride, BBC1
The Night Manager, BBC1
Trapped, RVK Studios Iceland, BBC4
Veep, HBO
War and Peace, BBC1
10 favourite books of 2016
At the Existentialist Café, Sarah Bakewell
Churchill and the Bomb, Kevin Ruane
Dark Money, Jane Mayer
Days Without End, Sebastian Barry
The Invention of Russia, Arkady Ostrovsky
The Life Project, Helen Pearson
The Noise of Time, Julian Barnes
Nutshell, Ian McEwan
Speaking Out, Ed Balls
Swing Time, Zadie Smith
10 favourite theatre productions of 2016
Good Canary, Rose
Guys and Dolls, Chichester Theatre production, Savoy
Ma Rainey's Black Bottom, National
A Man of Good Hope, Young Vic
The Master Builder, Old Vic
No Man's Land, Wyndam's
One Night in Miami, Donmar
Richard III, Almeida
Yerma, Young Vic
Young Chekhov, National
10 favourite movies of 2016
Anomalisa (dir. Kaufman)
Florence Foster Jenkins (dir. Frears)
Julieta (dir. Almodóvar)
Love and Friendship (dir. Stillman)
Moonlight (dir. Jenkins)
Noctural Animals (dir. Ford)
The Revenant (dir. Iñárritu)
Son of Saul (dir. Nemes)
Spotlight (dir. McCarthy)
Things to Come (dir. Hansen-Løve)
10 favourite quantum field theorists
Dirac
Dyson
Heisenberg
't Hooft
Nambu
Seiberg
Weinberg
Wilson
Witten
Yang
10 favourite Victorian English novels
Bleak House, Charles Dickens
Daniel Deronda, George Eliot
Great Expectations, Charles Dickens
Jane Eyre, Charlotte Brontë
Jude the Obscure, Thomas Hardy
Middlemarch, George Eliot
The Moonstone, Wilkie Collins
Tess of the D'Urbervilles, Thomas Hardy
Vanity Fair, William Makepeace Thackeray
Wutherng Heights, Emily Brontë
10 favourite C19th French mathematician/philosophers
D'Alembert
Biot
Clairut
Lagrange
Laplace
Legendre
Monge
Napoleon (honorary mention)
Poincaré
Poisson
10 favourite exhibitions of 2015
Barbara Hepworth, Tate Britain, London
Barnes Collection, Philadelphia
Cosmonauts, Science Museum, London
Discovering the Impressionists, Philadelphia Museum of Art
Frank Auerbach, Tate Modern, London
Goya: the portraits, National Gallery, London
Masters of the Everday: Dutch Artists in the Age of Vermeer, Queen's Gallery, St James's Park
Richard Diebenkorn, Royal Academy
Van Gogh: Irises and Roses, Metropolitan Museum of Art, New York
WeiWei, Royal Academy, London
10 favourite non-science books of 2015
40 Sonnets, Don Paterson
1606: William Shakespeare and the Year of Lear, James Shapiro
A Different Kind of Weather, William Waldegrave
How To Be Both, Ali Smith
Keeping an Eye Open, Julian Barnes
The Land Where the Lemons Grow, Helena Attlee
The News from Waterloo, Brian Cathcart
Outline, Rachel Cusk
Purity, Jonathan Franzen
Ted Hughes, Jonathan Bates
10 favourite theatre productions of 2015
American Buffalo, Wyndhams Theatre (*performances of John Goodman and Damian Lewis)
Bull, Young Vic (*playwright Mike Bartlett)
Farinelli and the King, Globe Theatre (*performance of Mark Rylance)
Gypsy, Chichester Festival Theatre production (*performance of Imelda Staunton)
The Hangmen, Royal Court (*playwright Martin McDonagh)
Man and Superman, National Theatre
Oresteia, Almeida Theatre (*unqualified triumph)
People, Places and Things, National Theatre (*performance of Denise Gough)
Photograph 51, Noël Coward Theatre (*performance of Nicole Kidman)
Three Days in the Country, National Theatre (*text and direction by Patrick Marber)
10 favourite movies of 2015
45 Years, dir. Andrew Haigh
Birdman, dir. Alejandro G. Iñárritu
Brooklyn, dir. John Crowley
Carol, dir. Todd Haynes
Foxcatcher, dir. Bennett Miller
Inside Out, dir. Pete Docter
The Lady in the Van, dir. Nicolas Hytner
Love and Mercy, dir. Bill Pohlad
Mommy, dir. Xavier Dolan
The Theory of Everything, dir. James Marsh
10 favourite TV shows of 2015
The Bridge, (Sveriges TV, Danmarks Radio, ZDF) via BBC4
Catastrophe, Channel 4
Estio Trot, BBC1
The Great British Bake-Off, BBC1
How Vietnam Was Lost, BBC4
The Hunt, BBC1
Is Binge-Drinking Really That Dangerous?, Horizon, BBC2
Narcos, Netflix
Veep, HBO
Wolf Hall, BBC2
10 favourite science books of 2015
Birds and Frogs by Freeman Dyson
Genius at Play by Siobhan Roberts
Half-Life by Frank Close
The Invention of Nature by Andrea Wulf
Mathematics Without Apologies by Michael Harris
Neurotribes by Steve Silberman
Physics – a short history by John Heilbron
The Planet Remade by Oliver Morton
The Road to Relativity by Hanoch Gutfreund & Jürgen Renn
The Vital Question by Nick Lane
10 favourite Hamlets
Simon Russell Beale
Kenneth Branagh (movie)
John Gielgud (movie)
Jude Law
Ian McKellen
Jonathan Pryce
Rory Kinnear
Laurence Olivier (movie)
Mark Rylance
Ben Whishaw
10 favourite things about summer
Lake life
Long days
Nothing on TV
Raspberries
Shakespeare at the Globe
Strawberries (not Elsanta)
Summer schools
Test Matches
Travelling light
Wimbledon
10 favourite C19th Russian novels
Anna Karenina, Tolstoy
Brothers Karamazov, Dostoesvsky
Cossacks, Tolstoy
Crime and Punishment, Dostoesvsky
Dead Souls, Gogol
Fathers and Sons, Turgenev
Mother, Gorky
Oblamov, Goncharov
On the Eve, Turgenev
War and Peace, Tolstoy
10 favourite cities in the US
Austin TX
Boston MA
Chicago IL
Madison WI
Minneapolis – St Paul, MN
Philadelphia PA
San Francisco CA
Seattle WA
Tallahassee FL
Washington DC
10 favourite works by Tom Stoppard
Anna Karenina (movie screenplay)
Arcadia
The Coast of Utopia
Darkside (radio play)
Jumpers
Parade's End (TV screenplay)
Professional Foul (TV play)
The Real Thing
The Russia House (movie screenplay)
Undiscovered Country (translation and adaptation)
10 favourite things about winter
Game
Hot chocolate
New movies
Norwegian slippers
Period between Christmas and New Year
Reading epic novels
Porridge
Snowscapes
Its end
10 favourite experiences of 2014
Stoner, novel by John Philips (January)
Cartmel, Lake District—walk, coffee and dinner at Rogan & Co (March)
Charles Darwin, biography by Janet Browne (April)
Walk Inca Trail to Machu Picchu (May)
Galápagos Islands (May)
A View From the Bridge, play directed by Ivo van Hove at Young Vic Theatre (May)
Happy Valley, BBC (May)
Henri Matisse – the cut-outs, Tate Modern (June)
Veep, HBO
A Streetcar Named Desire, play starring Gillian Anderson and directed by Benedict Andrew at the Young Vic Theatre (October)
10 favourite Movies of 2014
Boyhood, dir. Richard Linklater
The Great Budapest Hotel, dir. Wes Anderson
Ida, dir. Paweł Pawlikowski
The Immigrant, dir. James Gray
The LEGO movie, dir. Phil Lord
Nightcrawler, dir. Dan Gilroy
The Past, dir. Asghar Farhadi
Tim's Vermeer, dir. Teller
Twelve Years a Slave, Steve McQueen
Under the Skin, Jonathan Glazer
10 favourite Books of 2014
The Accidental Universe, Alan Lightman
The Establishment, Owen Jones
H is For Hawk, Helen Macdonald
How to Speak Money, John Lanchester
The Iceberg, Marion Coutts
Let Me Be Frank With You, Richard Ford
The Poetry of Derek Walcott, Derek Walcott
Reading Dante, Prue Leith
Shakespeare's Montaigne, Michel de Montaigne, ed. Stephen Greenblatt and Peter Platt
Time in Powers of Ten, Gerhard 't Hooft and Stefan Vandoren
10 favourite TV programmes of the 2014
37 Days, BBC
The Fall, BBC
Happy Valley, BBC
Line of Duty, BBC
The Long Shadow, BBC
The Roosevelts, PBS
Scotland Votes: what's at stake for the UK?, BBC
Sherlock Holmes, BBC
True Detective, HBO
Veep, HBO
10 favourite Theatre Productions of 2014
The Crucible, Old Vic
The Drowned Man, Punchdrunk and the National Theatre
Elektra, Old Vic
Happy Days, Young Vic
Henry IV, parts 1 and 2, Royal Shakespeare Company
The James Plays, National Theatre
King Charles III, Almeida Theatre
The Long Run / The Rembrandt, Pythagoras Theatre Works
A Streetcar Named Desire, Young Vic
A View from The Bridge, Young Vic
10 favourite C20th American novels
American Pastoral, Philip Roth
Catch 22, Joseph Heller
Humboldt's Gift, Saul Bellow
Infinite Jest, David Foster Wallace
Rabbit Is Rich, John Updike
The Crying of Lot 49, Thomas Pynchon
The Great Gatsby, F. Scott Fitzgerald
The Heart Is A Lonely Hunter, Carson McCullers
The Old Man And The Sea, Ernest Hemingway
To Kill A Mockingbird, Harper Lee
10 favourite C20th poets (writing in English)
Auden
Dickinson
Eliot
Frost
Hardy
Hughes
Larkin
Lowell
Plath
Yeats
10 favourite C20th experimental physicists
Blackett
Chadwick
Curie (Marie)
Fermi
Lawrence
Lederman
Millikan
Raman
Rutherford
Wu
10 favourite C20th theoretical physicists
Anderson
Bohr
Dirac
Einstein
Heisenberg
Landau
't Hooft
Weinberg
Witten
Yang
10 favourite things about summer
Asparagus (English)
Cricket
Gardens in full bloom
Jersey Royal potatoes
Lake life
Long, sunlit evenings
Strawberries
Tomatoes
Tuscan light
Wimbledon tennis
10 favourite wonders of the world
Colosseum, Italy
Chichen Itza, Mexico
Galapagos Island, Ecuador
Grand Canyon, USA
Leaning Tower of Pisa, Italy
Machu Picchu, Peru
Petra, Jordan
Pyramids, Egypt
Stonehenge, UK
Taj Mahal, India
10 favourite cathedrals
Canterbury, UK
Chartres, France
Cologne, Germany
Duomo, Florence
Durham, UK
Notre Dame, Paris
Sagrada Família, Barcelona
Santiago de Compostela, Galicia, Spain
St Basil's, Moscow, Russia
St Peter's, Vatican City
10 favourite first courses
Borscht
Bruschetta
Poached Kentish asparagus with poached egg
Chicken liver terrine with toasted sourdough bread
Jerusalem artichoke velouté
Roquefort, walnut and chicory salad
Prosciutto e melone
Rollmop herrings in dill marinade
Seared scallops
Smoked salmon
10 favourite C20th experimental discoveries
Cosmic microwave background (1964)
Cosmic rays (1911)
Expanding universe (1929)
J/psi particle (1974)
Neutron (1932)
Neutrino (1956)
Nucleus (1911)
Parity violation (1956)
Superconductivity (1911)
X-ray diffraction (1912)
10 favourite lieder writers
Bach (JS)
Beethoven
Brahms
Mahler
Mendelssohn
Mozart
Schoenberg
Schubert
Schumann
Strauss (Richard)
10 favourite writers of short stories
Italo Calvino
Raymond Carver
Anton Chekhov
Lydia Davis
Richard Ford
Ernest Hemingway
Franz Kafka
Alice Munro
Leo Tolstoy
John Updike
10 favourite stage performances by male actors
Michael Gambon as Eddie Carbone in A View From the Bridge
Michael Hordern as Sir Anthony Absolute in The Rivals
Derek Jacobi as Benedick in Much Ado About Nothing
Rory Kinnear as Hamlet
Ian McKellen as Macbeth
Peter O'Toole in the lead role of Jeffrey Bernard is Unwell
Mark Rylance as Olivia, Twelfth Night
Paul Scofield as John Gabriel Borkman
Anthony Sher as Tartuffe
Kevin Spacey as Jim Tyrone in A Moon for the Misbegotten
10 favourite stage performances by female actors
Peggy Ashcroft as the Countess in All's Well That Ends Well
Suzanne Bertish as Masha in The Three Sisters
Judi Dench as Lady Macbeth
Judi Dench as the Countess in All's Well That Ends Well
Wendy Hiller as Gunhild in John Gabriel Borkman
Helen Mirren as Christine in Mourning Becomes Elektra
Hattie Morahan as Nora in A Doll's House
Vanessa Redgrave as Ellida in The Lady From the Sea
Fiona Shaw as Winnie in Happy Days
Kristin Scott Thomas in both lead female roles in Old Times
Dorothy Tutin as Lady Plyant in The Double Dealer
10 favourite equations in physics
Boltzmann's (entropy)
Callan-Symanzik's (renormalisation)
Clausius' (second law of thermodynamics)
Dirac
Einstein's (general relativity)
Maxwell's
Navier-Stokes'
Newton's (second law)
Schrödinger's
Yang-Mills' (gauge theories)
10 favourite experiences of 2013
Before Midnight, movie (July)
Breaking Bad, TV series (January to September)
Daniel Day-Lewis's performance in Lincoln, movie (January)
Elektra, Royal Opera House (September)
Flâneuring in Paris, lunch at Ledoyen (17 May)
The Infatuations, novel by Javier Marías (December)
Petra, Jordan – first sight of the Monastery (March)
Ian McEwan and Nima Arkani-Hamed conversations at (and after)
opening of London Science Museum's Collider exhibition (November)
Old Times – performances of Kristin Scott Thomas and Lia Williams in London production (April)
Villa Lante, Bagnia, Italy – visit Mannerist garden (September)
10 favourite movies of 2013
Before Midnight, dir. Richard Linklater
Behind the Candelabra, dir. Steven Soderbergh
Blue is The Warmest Colour, dir. Abdellatif Kechiche
Blue Jasmine, dir. Woody Allen
The Great Beauty, dir. Paolo Sorrentino
Lincoln, dir. Steven Spielberg
Much Ado About Nothing, dir. Joss Whedon
Nebraska, dir. Alexander Payne
Philomena, dir. Stephen Frears
The Selfish Giant, dir. Clio Barnard
10 favourite books of 2013
Daumier – visions of Paris, catalogue of Royal Academy exhibition
Forty-One False Starts, Janet Malcolm
The Future, Al Gore
Hanging Man, Barnaby Martin
The Infatuations, Javier Marías
Letters of Paul Cézanne, Alex Danchev
Levels of Life, Julian Barnes
Love and Math, Edward Frenkel
Penelope Fitzgerald – a life, Hermione Lee
The Long Shadow, David Reynolds
10 favourite Shakespeare plays
All's Well That Ends Well
Coriolanus
Hamlet
Henry IV part 2
King Lear
Macbeth
Measure for Measure
Othello
Twelfth Night
The Winter's Tale
10 favourite papers by Dirac
1925 The Fundamental Equations of QM
1926 On the Theory of QM – Fermi-Dirac statistics
1926 The Physical Interpretation of QM – transformation theory
1927 The Quantum Theory of the Emission and Absorption of Radiation – quantum field theory
1928 The quantum theory of the electron – Dirac equation
1931 Quantised Singularities in the e/m Field – monopoles, positron, agenda for theoretical physics
1933 The Lagrangian in QM – least action in QM, later built on by Feynman
1936 Wave Equations in Conformal Space – first inkling of AdS-CFT duality
1939 The Relation Between Mathematics and Physics – masterly overview
1977 Recollections of an Exciting Era
10 favourite useful apps
BBC iPlayer
Citymapper (London and New York)
Datavault
Dictionary.com
Dropbox
Evernote
Good Food Guide
iAnnotate
Scanner Pro
Weather Channel
10 favourite biographies of scientists
Chadwick: The Neutron and the Bomb by Andrew Brown
Darwin by Janet Browne
Einstein: Subtle is the Lord by Abraham Pais
Feynman: Genius by James Gleick
Galileo by John Heilbron
Newton: Never at Rest by Richard Westfall
Meitner by Ruth Sime Lewin
Oppenheimer: Prometheus Unbound by Kai Bird and Martin Sherwin
Planck: The Dilimas of an Upright Man by John Heilbron
Rutherford by A.S. Eve
10 favourite violin concertos
Bach Double, Concerto for 2 Violins, Strings and Continuo in D Minor, BWV 1043
Bartók Concerto No. 1
Beethoven
Berg
Brahms
Mendelssohn
Mozart Concerto No. 3 in G major, K. 216<
Paganini Concerto No. 1 in D major
Shostakovich Concerto No. 1 in A minor, Op. 77
Sibelius
10 favourite books about Winston Churchill
My Early Life, Winston Churchill
Churchill by His Contemporaries, ed. Charles Eade
Winston S. Churchill – Finest Hour 1939-41, Martin Gilbert
Finest Years, Max Hastings
Churchill: a Study in Failure, Robert Rhodes James
Churchill, Roy Jenkins
Churchill in His Own Words, ed. Richard Langworth
Churchill's Cold War, Klaus Larres
Winston Churchill: the Struggle for Survival, Lord Moran
In Command of History, David Reynolds
10 favourite Art Museums
Art Institute of Chicago
J Paul Getty Center, LA
Louvre, Paris
MoMA, New York
Musée d'Orsay, Paris
Musée National Picasso, Paris
National Gallery, London
National Gallery of Art, Washington DC
Prado, Madrid
Uffizi, Florence
10 Movies
Barry Lyndon, dir. Stanley Kubrick
Before Midnight, dir. Richard Linklater
Fanny and Alexander, dir. Ingmar Bergmann
The Godfather Part II, dir. Francis Ford Coppola
Groundhog Day, dir. Harold Ramis
The Kids are All Right, dir. Lisa Cholodenko
The Leopard, dir. Luchino Visconti
Ran, dir. Akira Kurosawa
Talk to Her, dir. Pedro Almodóvar
There Will be Blood, dir. Paul Thomas Anderson
10 Novels
Anna Karenina by Leo Tolstoy
Bleak House by Charles Dickens
Crime and Punishment by Fyodor Dostoyevsky
Disgrace by J.M. Coetzee
Humboldt's Gift by Saul Bellow
The Metamorphosis by Franz Kafka
Middlemarch by George Eliot
My Name Is Red by Orhan Pamuk
Rabbit Is Rich by John Updike
Wuthering Heights by Emily Brontë
10 Fruits
Cherry
Fig
Orange
Papaya
Peach
Quince
Raspberry
Rhubarb
Strawberry
Tomato
10 Movie actresses
Ingrid Bergman
Annette Bening
Juliette Binoche
Bette Davis
Grace Kelly
Laura Linney
Meryl Streep
Tilda Swindon
Kristin Scott Thomas
Liv Ullmann