Archive for March, 2015
Wells and the Bomb
On Wednesday, presenter Samira Ahmed began recording the forthcoming radio programme Mr Wells and the H-bomb, to be broadcast on Radio 3 in the summer.
Graham, Samira Ahmed and Michael Sherborne
Saturday reviewer
In this week's Saturday Review on BBC Radio 4, chaired by Tom Sutcliffe, Graham joined sociologist Tiffany Jenkins and critic Michael Arditti as guest reviewers. They discussed Xavier Dolan's new movie Mommy, the Park Theatre's production of Frozen, Channel 4's docudrama Coalition, Sara Taylor's novel The Shore and the Richard Diebenkorn exhibition at the Royal Academy.

Tom Sutcliffe, presenter BBC Radio 4 Saturday Review
The Strangest Man in Aldeburgh
At last weekend's Aldeburgh Literary Festival, Graham talked onstage about his biography of Paul Dirac with journalist Robert Butler.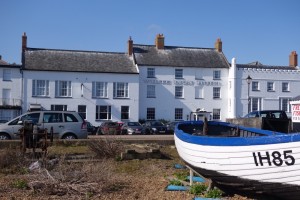 Was physicist Bruno Pontecorvo a spy?
Last night at the Royal Institution in London's Piccadilly, Frank Close talked about his new book Half Life – the divided life of Bruno Pontecorvo, with Graham as MC.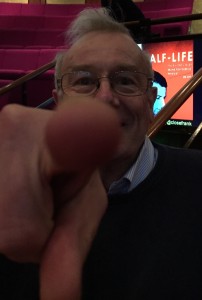 Frank Close at the Royal Institution