Archive for November, 2013
'Churchill's Bomb' shortlisted for 'Physics World's' Book of the Year
Graham's biography of Paul Dirac, The Strangest Man, was Physics World's Book of the Year in 2009. Now Churchill's Bomb has been short-listed for the same honour.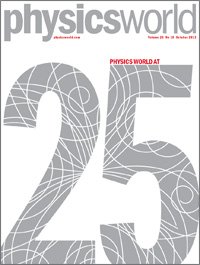 'Churchill's Bomb' published in Canada
Graham's new book, now available in Canada has been warmly reviewed in Maclean's Magazine
Graham interviews Nima Arkani-Hamed about the future of fundamental physics
At the Science Museum's Dana Centre on 14 November, Graham talked with Nima Arkani-Hamed – a theoretical physicist at the Institute for Advance Study, Princeton – about where fundamental physics might be heading in the next few decades.
Nima answers questions
Art and science
Under the auspices of the Science Museum, London, Graham brought together the novelist Ian McEwan and the theoretical physicist Nima Arkani-Hamed for a discussion about the relationships between the arts and sciences.
Bristol, UK
Talk 'Churchill, his nuclear scientists and the Bomb' at the University of Bristol's Physics Department. More Information
Athenaeum Club, London
'Churchill and the Bomb' – talk at a dinner (private event) Athenaeum Club, London
'Serving the Reich' reviewed
In today's Guardian, Graham reviews Philip Ball's impressive new study of the physicists – including Planck, Heisenberg and Debye – who served under the Reich.